Advertising
iMedia Data-Fuelled Marketing Summit | Bringing together senior buyers and sellers of digital media (www.imediadatasummit.co.uk) 29 January, Skyloft @Millbank Tower, London

Realising data-driven precision marketing, product development and consumer experiences

Report back on the Summit to follow
New Research: Over half of office workers swayed by lunch time ads
Survey of office workers show 64% don't plan their lunch time purchases. *Almost half are more likely to visit an advertised store to purchase their lunch. * Recall on cash machine ads is 60%, rising to 80% when prompted. * Seven out of ten pay for their lunch in cash http://www.atm-ad.com/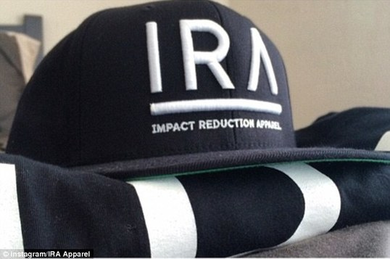 Mary Anne FitzGerald of Toucan @Toucan_talks about Naming and Shaming'.
Naming is an important part of brand identity, and product names go through different stages of development, from focus group testing to branding, before being slapped on a label and sold in stores. In some cases however the process seems to be less rigourous.   http://imagination.toucan.co.uk/
The UK's Joint Industry Committee for Web Standards (JICWEBS) – the independent body that defines best practice and standards for online ad trading – confirms that, in mid-December at the IPA, it held the first cross-industry* technical group meeting designed to tackle online ad fraud.
The industry is aiming to publish anti-fraud good practice principles for the UK market in July 2015 and, beyond that, to announce the first companies to be accredited for meeting industry-agreed standards to reduce the risk of fraudulent ads being served.
Shredded Wheat gets going - Northern Soul 
(
www.fastcocreate.com
)
A dad who likes to dance, a cereal, and a unique cultural backdrop.
This moving spot from Joe Public Johannesburg and director Greg Gray of Velocity Films is an expertly told tale, beautifully filmed and acted. Watch the video.
It's the story of a little boy who decides to help out his struggling, busy mom by doing hours of chores, carefully writing down how many minutes he's done in a notebook. Why? We won't spoil the ending, but it all centres -- aptly -- on "The Tortoise and the Hare".