Advertising
It is definitely not a good thing when advertising legend Sir John Hegarty describes your spot as "the most stupid thing" the has even seen in his whole life.
That is exactly what happened to a recent Nivea ad, created by German and agency, Jung Von Matt/Elbe- this unfortunate and features a robotic seagull that poops sunscreen on children. [more…]
Selling and closing enterprise software sales takes time, and with sales cycle lengths on the increase, understanding how to shorten the time it takes to close has never been more important.
BACK TO BASICS AT CANNES
By Susan Perolls, Cannes Correspondent for theMarketingblog (from a series of events and interviews across Day One of Cannes Innovation Festival)
As Cannes Lions welcomes its mini Innovation Festival for the second year, it's interesting to hear speakers telling us that, while the elements that make up innovation (data x tech x ideas) are driving the changes and growth in the industry, there is also a 'back to basics' mentality in the minds of senior practitioners.  They want to do great things and do them better – but in order to do so there is a desire to bring rigour to a lot of advertising processes that has got lost along the way.
Royal Mail MarketReach today releases new research revealing that the majority (81 per cent) of UK SMEs believe marketing is 'critical' or 'essential' to their business growth, with 37 per cent believing it is the primary driver of their business.

The research demonstrates that SMEs are ambitious and focused on growth, with nearly nine out of ten (89 per cent) looking to grow their business this year.

The research findings are published in a new guide from SMEs Smart Marketing for Small Businesses which can be downloaded here and looks at the business ambitions and marketing challenges of UK SMEs in 2016.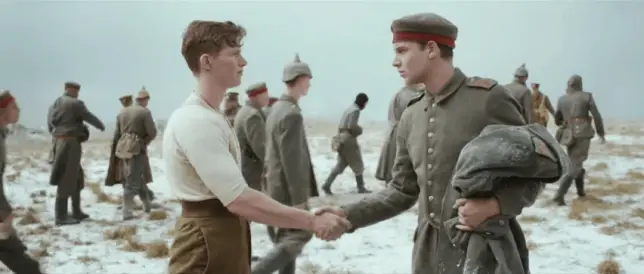 Sainsbury's is currently reviewing its UK ad account with AMV BBDO, after a 40-year tenure (with a brief interregnum at M&C Saatchi), the first such review for 11 years
It seems to be casting its net quite widely, at least in terms of the getting-to-know-you 'chemistry' meetings with indies Lucky Generals and Joint on the long list along with WPP agencies Grey and CHI (49.9 per cent owned by WPP but increasingly operating as part of the WPP fold). [more…]
Did you know that 'influencer marketing' is growing faster than organic search, paid search, email etc.  Here are 3 points to ponder
Finding new influencers with a highly engaged following loyal to the brand is more important than working with large-scale influencers boasting hundreds of thousands of followers.
The content always has to feel original and authentic, in order to bring something new to the brand to create 'thumb-stopping' content.
The key to success is for the client and influencer to create something different that will drive engagement. Read on for an Influencer Marketing Plan that works >>>
International travel presenter Ian Wright is on a mission to seek out and lick the dirtiest locations in Europe for The Lick-hiker's Guide to Inner Strength, a campaign that promotes the virtues of Gefilus, a probiotics range by innovative dairy, Valio.
Created by hasan & partners Helsinki the 25-minute documentary sees Wright's tongue come into contact with places that harbour bad bacteria - all in the name of testing immunity, gut health, and science.  These include a Russian public toilet and underground station, a Finnish kindergarten, Swedish river, €10 note, London's Piccadilly Circus and Tottenham Hotspur FC. [more…]