Advertising
Volkswagen Commercial Vehicles is launching the latest instalment of Working with you - its customer-centric brand promise.
Created by adam&eveDDB, @aandeddb the multi-channel execution kicks off on 12th February with YouTube, search and online activity. Television and social will break on 16th February. The creative focuses on Volkswagen Commercial Vehicles' @Volkswagen_CV partnership-led positioning, highlighting the brand's dedication to both its customers and their businesses. Targeting an ABC1 male (25-54 years old) audience, the campaign features Bill, a middle-age family man and business owner who runs a small fleet of Volkswagen vans.
This week, Cosmos Holidays launches a new direct campaign as part of its Really? Sale marketing activity. The campaign offers holiday deals to a number of destinations across Europe, the Caribbean and the Indian Ocean for Summer 2015.
The direct campaign, created by 2015 MAA and Travel Marketing Award nominee, WDMP, is targeted at customers who have previously booked their summer holiday with Cosmos. The personalised packs remind customers of the last time they 'checked in' with Cosmos, with images of their previous holiday destination and supported by personalised offers, showcasing the breadth of locations that the independent tour operator has to offer.
iMedia Data-Fuelled Marketing Summit | Bringing together senior buyers and sellers of digital media (www.imediadatasummit.co.uk) 29 January, Skyloft @Millbank Tower, London

Realising data-driven precision marketing, product development and consumer experiences

Report back on the Summit to follow
New Research: Over half of office workers swayed by lunch time ads
Survey of office workers show 64% don't plan their lunch time purchases. *Almost half are more likely to visit an advertised store to purchase their lunch. * Recall on cash machine ads is 60%, rising to 80% when prompted. * Seven out of ten pay for their lunch in cash http://www.atm-ad.com/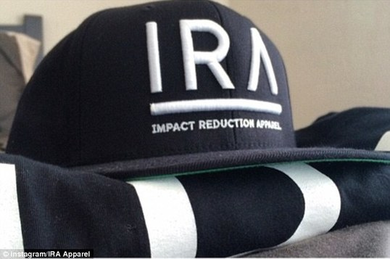 Mary Anne FitzGerald of Toucan @Toucan_talks about Naming and Shaming'.
Naming is an important part of brand identity, and product names go through different stages of development, from focus group testing to branding, before being slapped on a label and sold in stores. In some cases however the process seems to be less rigourous.   http://imagination.toucan.co.uk/