PR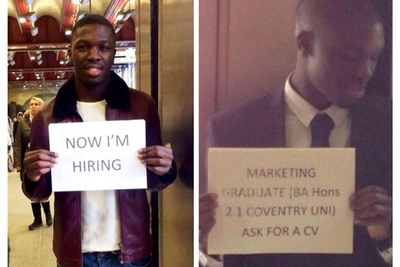 Man who held up 'hire me' sign at Waterloo station returns a year later with 'I'm hiring' sign
A British man who stood at Waterloo station with a sign asking for a job has returned a year later with a sign offering to hire people.
"Don't Ignore This Game Changing Trend in Content Marketing" by @jeffbullas on @LinkedIn https://t.co/5p5gpnuqds … pic.twitter.com/O1grn6JU8o— Will Corry (@slievemore) December 19, 2014
[more…]
Calling London, @callingbrands the global brand consultancy, part of full-service communications group Engine, has today announced the appointment of Limelight, the independent B2B PR and communications specialist.

Limelight has been tasked with raising awareness of the business to support revenue growth, lead generation and attract talent.
Perfectly platinum Nigella! The Domestic Goddess is famed for her raven locks... but what's this striking new look?

Her luscious raven locks have always been a defining part of her sultry image – but today Nigella Lawson unveils a striking new look.