Retail
BACK TO BASICS AT CANNES
By Susan Perolls, Cannes Correspondent for theMarketingblog (from a series of events and interviews across Day One of Cannes Innovation Festival)
As Cannes Lions welcomes its mini Innovation Festival for the second year, it's interesting to hear speakers telling us that, while the elements that make up innovation (data x tech x ideas) are driving the changes and growth in the industry, there is also a 'back to basics' mentality in the minds of senior practitioners.  They want to do great things and do them better – but in order to do so there is a desire to bring rigour to a lot of advertising processes that has got lost along the way.
New parental magazine - BABYBJÖRN Shop https://t.co/0tsTHrBW5x Please retweet - thanks pic.twitter.com/OYf8MRWdbp

— Will Corry (@slievemore) June 20, 2016
A survey of operators in the UK hospitality industry has found that 49% plan to vote leave in next week's EU Referendum, whilst 43% plan to vote remain and 7% are still undecided. 1% did not indicate.

The survey by RPBi, the hospitality data and news specialist, found that the majority of recipients – whether voting to leave or to remain – believe a leave vote would have a 'negative impact on the economy'.

The B2B survey, which was conducted from 10-15 June 2016, received 1,915 responses from operators across all sectors of hospitality.
The UK lingerie market is up for grabs.  During the 1980s the market was dominated by Marks & Spencer, which held approximately 50% market share. However, this share has fallen to just 26% as the market place has become more fragmented and consumers' preferences have changed.

Avril Breen, Pragma Consulting writes ...Recently, we had the privilege of speaking to Janie Schaffer, former Chief Creative Officer at Victoria's Secret, founder of Knickerbox and renowned 'Knicker Queen' about how she thinks the market has changed and what retailers could do to gain share in this increasingly saturated space.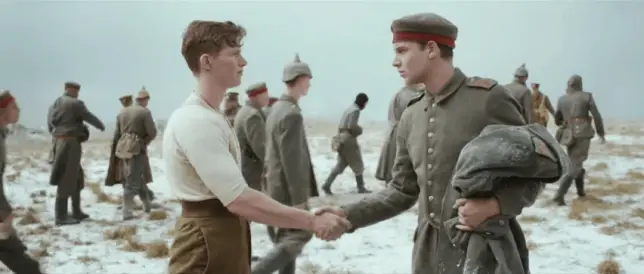 Sainsbury's is currently reviewing its UK ad account with AMV BBDO, after a 40-year tenure (with a brief interregnum at M&C Saatchi), the first such review for 11 years
It seems to be casting its net quite widely, at least in terms of the getting-to-know-you 'chemistry' meetings with indies Lucky Generals and Joint on the long list along with WPP agencies Grey and CHI (49.9 per cent owned by WPP but increasingly operating as part of the WPP fold). [more…]
The IMRG Capgemini eRetail Sales Index has revealed online sales growth of 17% year-on-year (YoY) in May, the highest growth rate witnessed since June 2015. The positive results suggest that the arrival of the hot weather had a more significant influence on shopper spend than uncertainty around the outcome of the impending EU referendum.
With an exceedingly strong performance for e-retail in May, the Index also recorded its highest month-on-month (MoM) growth rate between April and May for over 10 years. An increase in the average basket value – from £78 year-to-date in 2015, to £81 year-to-date in 2016* - was also realised. [more…]
International travel presenter Ian Wright is on a mission to seek out and lick the dirtiest locations in Europe for The Lick-hiker's Guide to Inner Strength, a campaign that promotes the virtues of Gefilus, a probiotics range by innovative dairy, Valio.
Created by hasan & partners Helsinki the 25-minute documentary sees Wright's tongue come into contact with places that harbour bad bacteria - all in the name of testing immunity, gut health, and science.  These include a Russian public toilet and underground station, a Finnish kindergarten, Swedish river, €10 note, London's Piccadilly Circus and Tottenham Hotspur FC. [more…]
Creative agency Space has produced a new social film.  The Local, inspired by the pure and refreshing taste of Cravendale Milk, will be launched on the brand's YouTube channel.
The Holy Cow, a pub in Camberwell, is your local with a difference, serving only half pints of pure and refreshing Cravendale to kids.  They re-enact everyday scenes you tend to witness down the pub with your mates with a pure, filtered perspective.
The agency was appointed by Cravendale at the beginning of the year. It has created the concept as an evolution of the 'The Milk Drinker' ad launched a year ago, recognising that the greatest milk connoisseurs are, in fact, children themselves. [more…]
Last night at The Marketing Society Excellence Awards at the HAC, London, Sensodyne was awarded the prestigious Grand Prix prize and Alistair Macrow of McDonald's was crowned the 2016 Marketing Society Marketing Leader of the Year in association with Campaign.

Over 500 members, guests and friends gathered to celebrate marketing in all its creative brilliance and to find out who this years' much anticipated winners were. The judges, led by Ronan Dunne, CEO of O2, chose Sensodyne as the overall winner of the Grand Prix.