Small Business
The Marketing Director's Handbook has been acclaimed as a book that all marketers should keep by their side; it is truly unique. Containing the distilled wisdom of top marketing directors it is the definitive guide to help you manage and lead a marketing team, represent the marketing function at board level and optimise your marketing effectiveness.
Packed with best practice insights, practical ideas, advice, and strategies to help you drive the profitable growth and value of your organisation
Contains a comprehensive range of simple tools and models to help structure and enhance your thinking
Concise, jargon free and easy-to-read, use and digest. Anecdotes and visuals breathe life into learning points. And chapters are usefully labelled by the type of job/activity they'll help you undertake
Available in hardback and ebook (epub) formats for easy reference.

Have you ever created a piece of content and wondered why it's
not generating any traction or buzz?
Have you taken the time to write more than 1,000 words or create a slide deck to only be met with poor results?
Now before you start coming up with excuses, let me tell you that you're not alone.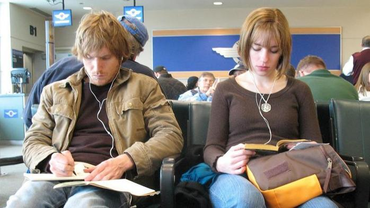 4 Reasons Millennials Should Start Their Own Business
Millennials have a reputation for being self-entitled individuals with an insatiable need for praise -- but they are also quite entrepreneurial.