Entertainment



Small businesses are missing out on much-needed revenue because they aren't keeping up with technological advances, according to experts.
All the finalists for the Marketing Excellence Awards 2015.

The awards ceremony will be held on 27 April 2015 at the Grosvenor House Hotel, London. 'The CIM Marketing Excellence Awards have been developed to recognise the positive values that effective marketing has on an organisation. While other awards are mainly industry specific, the Marketing Excellence Awards celebrate the very best of our profession from both personal and company success.

The direct link for booking seats and tables: Book your seats for MEA 2015
Watch Sara Sampaio take down the hottest burger in fast food. With four times the heat, there's no safe bite with Thickburger El Diablo.

Only at Carl's Jr. and Hardee's. We challenge you to take the #DiabloDare #DiabloDare.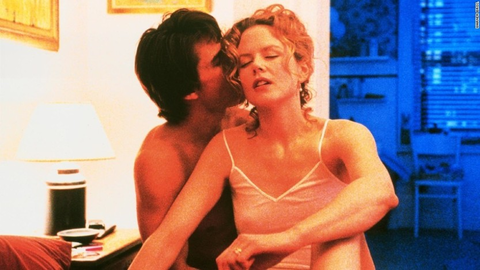 Cadbury has unveiled a giant Easter egg at Sydney's Bennelong Lawn in the Royal Botanic Gardens which will be cracked in front of a live crowd as part of Cadbury's Easter celebrations this Sunday.
The egg measures five metres by 3.4 metres in diameter is being held by a structure 10.5m high and positioned with a hammer teetering just above it. The activation has been worked on by Saatchi & Saatchi, Wonder and Red Agency.
Agency will create a road safety campaign designed for pre-school children
Ten Alps, @tenalps the multimedia content business, has won a £3.5m contract with Transport for London (TfL) to lead a road safety campaign for children.
The contract, which was secured following a highly competitive tender, will be delivered by the Ten Alps Communicate @TACommunicate division and has been secured for a minimum of three years, potentially extending for a further three. [more…]
The BBC has said it is "working through the implications" for the Top Gear Festival due to take place in Sydney next month following the sacking overnight of the show's presenter Jeremy Clarkson.

The controversial Top Gear frontman was told by his employers that his contract would not be renewed following his attack on BBC producer Oisin Tymon which left him bleeding and seeking hospital treatment.
'The Barkingham Palace Gold Cup'
Brits love a good bet, never more so when it comes from animals helping us to predict the future.
Ladbrokes have launched their own animal oracle predictions for the naming of the royal baby, with expectations of record breaking bets on the name and the sex of the royal baby, which is due to arrive in April.
Clarkson will allegedly take action for wrongful dismissal if not reinstated
Also believes BBC have launched 'smear campaign' which he 'won't let go'
Comes as Corporation begin filming pilot for motoring show The Getaway
Clarkson also laughed off 'sweary' rant at BBC bosses during charity gala
Under-fire presenter claimed it had been in good humour to raise money
Said he would do last lap of Top Gear track 'before f****** b******* sack me'
Clarkson was suspended after allegedly assaulting producer Oisin Tymon
BBC has taken Top Gear off air and will decide 54-year-old's fate this week.
A poor vagabond, traveling a country road in England, tired and hungry, came to a roadside inn with a sign reading: "George and the Dragon." He knocked.
The innkeeper's wife stuck her head out a window. "Could ye spare some victuals?" he asked. The woman glanced at his shabby clothes and obviously poor condition. "No!" she said rather sternly.  [more…]