Film
Let's celebrate the Oscars with a supercut of all of 2015's nominated films. In this video, there are inevitable winners –seriously, bet on Whiplash's J.K. Simmons– fan favourites, and surprise inclusions.Congratulations to all the nominees, and good luck in February! [more…]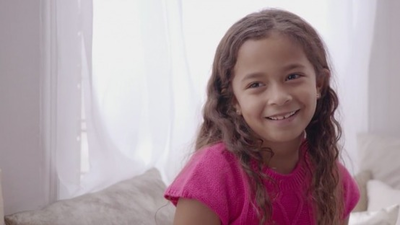 Women for Women : Dove's latest film encourages girls to love their curls 
Dove's newest film, from Ogilvy & Mather in Paris, continues the brand's messaging of real beauty and loving oneself, but to a new crowd—girls and women with curly hair. Dove Hair: Love Your Curls starts with the claim, based on research, that only 4 out of 10 curly haired girls think their hair is beautiful.
Top brands being talked about :
1) Samsung – 18,643 tweets
2) Panasonic – 8,312 tweets
3) Intel – 7,444 tweets
Next Director Award. In partnership with YouTube .... A delightful nude casting in a public place. "Everyone is naked under our clothes". [more…]
Huggies Gives Parents a Lovely Reminder and Land Rover Gets Interactive
Stay on top of the best new work by watching the Creativity Top 5 Videos ( from AdAge)
Marks & Spencer pips John Lewis in poll for best retail Christmas adverts
Just got the latest news from City Numbers announcing the results of a poll for the best retail Christmas marketing and advertising campaigns, with Marks & Spencer beating John Lewis to the top spot.  But nearly a third of consumers say Christmas brand marketing has no effect on them
The top 10 Christmas marketing and advertising campaigns by retailers according to consumers: [more…]
We have a word for people like this...Great attributes for a chili sauce, but not so much for human beings.  Sweet with a little bite
Starcom MediaVest Group Create Exclusive Partnership
The tunnels under London Waterloo will come to life with a colourful cinematic experience in the lead up to Christmas, as Bulmers cider teams up with the Underground Film Club to showcase exclusive screenings of classic films.
What kind of person drives a Honda? Apparently any kind. A new, interactive commercial by the car company shows a double-sided story. While watching the commercial on a special YouTube landing page, you can press the "R" button on your keyboard in order to switch between story lines.
Everyone has another side. Find out more at http://www.hondatheotherside.com