Events
SMX Is the Only Conference Entirely Devoted to Search Marketing

Special. It is double discount time at theMarketingblog. Book now for SMX London in May this year and save up to £900 plus you can have a further huge savings of 15%. Remember to book before February the 6th.

First Big Discount.  Save up to £900 with Super Early Bird Rates until February 6 – register today! The Second One. Get the special Marketingblog  15% discount . Your special code is THEMARKETINGBLOGSMX. Use it with the Super Early Bird Rate to get your double discount. It's a no brainer
iMedia Data-Fuelled Marketing Summit | Bringing together senior buyers and sellers of digital media (www.imediadatasummit.co.uk) 29 January, Skyloft @Millbank Tower, London

Realising data-driven precision marketing, product development and consumer experiences

Report back on the Summit to follow
By Vince Russell, Event Director, Service Events & Exhibitions – a St Ives Group company

2014 was generally accepted as the beginning of a very good recovery for events and exhibitions, so I thought I might take a look at where the industry is and what it should be capable of delivering during 2015 and beyond.

According to the Service Events & Exhibitions 2015 oracle, the industry is expected to continue a period of strong growth into and beyond 2015, a trajectory that should help drive long-term growth.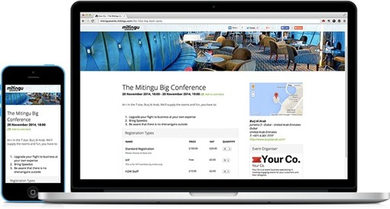 Organising an event but want to make it easy and measurable? Give Mitingu a try.
Mitingu provides a hist of innovative features to help to fully engage your
delegates and provide them with the best experience possible
Picked up this story from Hospitality and Catering News today and key event information for restaurateurs and investors looking to expand their businesses.
With less than 3 weeks to the Global Restaurant Investment Forum (GRIF), we asked our expert panel of speakers their perspective on why investing in restaurants is so rewarding. REGISTER NOW and be part of this exclusive restaurant investment community. [more…]