Latest News
What got us talking this week City am

It was a week of departures: Jeremy Clarkson was finally ousted by the Beeb (he's now 16/1 to stand for Ukip), Zayn Malik caused untold pain among teenage girls (and a certain amount of glee at Spotify, which capitalised from a "sadness spike") when he announced his departure from One Direction, and ITV bosses revealed its biggest money-spinner, Downton Abbey, will go below stairs one last time.
Some ideas are so powerful they generate publicity year after year after year. In my 15-year career in the media, I've seen variations of these come up time and time again, resulting in free publicity for the businesses behind the story. The following might encourage journalists to cover your business.
Sally Durcan of Hotcow writes ... The Godfather of guerrilla marketing, Conrad Levinson, once said that; "Guerrilla marketers do not rely on the brute force of an outsized marketing budget. Instead, they rely on the brute force of a vivid imagination." And  this is as true today as it's ever been.
Guerrilla marketing thrives on original thinking and creativity, where imagination and ingenuity win over big budgets. Think the Ice Bucket Challenge – the most successful viral charity campaign ever, or Felix Baumgartner's epic journey to the edge of space with Red Bull.
Here are ten more great examples of guerrilla marketing to get your creative juices flowing: [more…]
PR News ... Beagle Street online life insurance is 30% cheaper than its traditional (bricks and mortar) rivals.
But anyone who works in PR knows that a 'value' message is difficult to land.   So the money was made the media and 500 Beagle dogs were folded out of £10 notes with tiny ads inside…and then let loose in London.
New youth brand report reveals students' brand choices
All the finalists for the Marketing Excellence Awards 2015.

The awards ceremony will be held on 27 April 2015 at the Grosvenor House Hotel, London. 'The CIM Marketing Excellence Awards have been developed to recognise the positive values that effective marketing has on an organisation. While other awards are mainly industry specific, the Marketing Excellence Awards celebrate the very best of our profession from both personal and company success.

The direct link for booking seats and tables: Book your seats for MEA 2015
Modern businesses rely on the Internet to carry out their day to day transactions. For this reason, business broadband services should be fast enough to enable such businesses conduct their online transactions efficiently.
A fast connection offers sufficient bandwidth and unparalleled performance, regardless of the number of people/applications sharing it at any given time.
Agency will create a road safety campaign designed for pre-school children
Ten Alps, @tenalps the multimedia content business, has won a £3.5m contract with Transport for London (TfL) to lead a road safety campaign for children.
The contract, which was secured following a highly competitive tender, will be delivered by the Ten Alps Communicate @TACommunicate division and has been secured for a minimum of three years, potentially extending for a further three. [more…]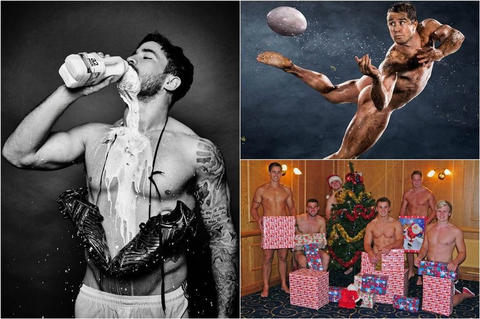 Danny Cipriani milk advert: When rugby stars strip off and do whatever it takes in the name of marketing
From Danny Cipriani to Shane Williams, rugby players have never been shy about taking their kit off to please the marketing men
The BBC has said it is "working through the implications" for the Top Gear Festival due to take place in Sydney next month following the sacking overnight of the show's presenter Jeremy Clarkson.

The controversial Top Gear frontman was told by his employers that his contract would not be renewed following his attack on BBC producer Oisin Tymon which left him bleeding and seeking hospital treatment.