Movers & Groovers
Direct marketing industry expert Janet Snedden has joined customer engagement agency Amaze One @AmazeOneNews as strategy director.

Reporting to Amaze One Managing Director Neil Evans, Snedden will lead business and marketing strategy for new and existing clients, ensuring Amaze One achieves results which are out of the ordinary. She will also drive the design of effective engagement solutions for clients to help them fully exploit the customer intelligence at their disposal.
Answer - They are named as being amongst the 500 most influential and inspiring people in Britain today
Debrett's has announced the 2015 Debrett's 500, the definitive list of the 500 most influential and inspiring people in Britain today.  The annual list, which covers the whole spectrum of society, including Politics, Advertising and Sport, has quickly established itself as the barometer for outstanding achievement in modern Britain.
This year, established personalities such as Tony Blair and Richard Branson are joined by new faces, including Internet sensation Zoe Suggs and Oscar hopeful Eddie Redmayne.   For more information on the Debrett's 500, please visit www.debretts.com.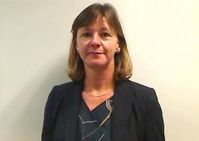 Movers and Groovers : Premier Foods' Claire Harrison-Church replaces Chris McDonough as Asda marketing boss 
Claire Harrison-Church, currently category business unit director at Premier Foods, is to replace Asda marketing director, Chris...
Purpose, purpose.co.uk one of the UK's leading brand consultancies, has today announced the appointment of Chris Wood as chairman.
The appointment comes as the company enters its second decade of business, and will see Wood working closely with the board to support the agency's ambitious growth and differentiation strategy. He will also be contributing across Purpose's client portfolio, drawing from extensive experience across many sectors.
Chris has over 30 years' experience in marketing services, with senior roles at CLK, Princedale and Corporate Edge, working with clients such as Cadbury, Intercontinental Hotels Group and the Williams Formula One Team. He has also held non-executive directorships at a number of different companies included FTSE listed RPS plc, the DBA and the COI. [more…]
Founders create online inspiration hub for leaders and aspiring leaders

Creative Business Leaders launches today, founded by Gordon Christiansen and Susanna Simpson, to provide an online community for leaders and aspiring leaders in the creative industries. Interviews with inspiring individuals who share their career stories, success and failures and plans for the future are hosted on creativebusinessleaders.com.

If you're a creative business leader who is interested in joining this free community or sharing your wisdom on the site – head over to creativebusinessleaders.com to find out more

Airbnb, Travelport, Hyatt, Delano Las Vegas hotel, All Leisure Group, Hurtigruten, Hotel Gotham, American Express