Apps
Still thinking in terms of which keywords you should target for your SEO or paid search activities? Think again. With SEO, especially with Google Hummingbird, keywords might be entered by searchers, but concepts and entities are what get processed to find matches.

Find out more about SMX London and theMarketingblog  special discount.
Latest NewsCred study shows that obesity is the number one UK health problem that brands should combat with content

The UK public is hungry for health content, and is expecting food, drink and retail brands to help combat serious national issues such as obesity by providing practical content, according to the latest 'Health and the High Street' report from content marketing platform NewsCred. The NewsCred platform allows brands to run their own newsrooms by licensing existing content from publishers, as well as allowing brands to hire freelance journalists to create original content.
Amplience launch User Generated Content solution with the Shop Direct VeryMe campaign.

Integration of user generated and social media content enables retailers like Shop Direct to increase shopper engagement and deliver rich social proof throughout the customer journey

Amplience today announced it has released the User Generated Content (UGC) solution on the AmplienceOne platform.
New RapidCampaign @RapidCampaign research shows UK consumers more likely to engage with promotions on retailer websites rather than Twitter and Facebook

London, UK, 3rd March 2015 – Despite being the generation most comfortable with social media, when it comes to retailer promotions millennials want to hear about them via email and on retailer websites, research from RapidCampaign has found. The survey of 2,000 consumers, showed that for 16 to 24 year olds email is the top channel of choice for finding out about promotions, followed by a retailer's website, with social media channels such as Twitter and Facebook not having as much impact.

The research, highlighted in the RapidCampaign report 'Brands We Love versus Brands We Buy', shows that frequent reports of the 'Death of Email' are overstated, at least in regards to promotions.
25/26 March: Get ecommerce problems from currency to CRO sorted at the Experts Clinic at #IRX15 -> http://t.co/CKL9dJwIGe w/ @etailexpo

— eSeller (@eSeller_Net) February 25, 2015

The best of the adconnection articles from theMarketingblog - enjoy
Boomset says -It's no secret we're fans of renting devices for events, and this particular technology was a BIG hit (and not just in size) at #DestinationConfex the International Confex for meetingprofs held in Olympia, London recently.
Talk about going BIG when it comes to participation, this giant screen @thegiantitab is available for rent or purchase with different stand options, like podium, desktop, or kiosk. The size of the tablet itself is interactive and engaging with its audience, and some of their clients include Philips and BBC News.
More articles about the Giant iTab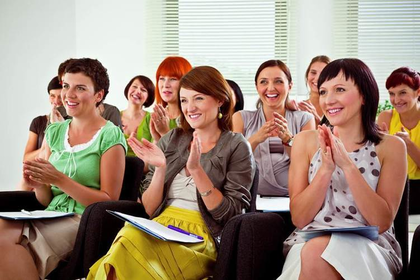 Engage digital mums offline at Blog Brunch Events with your brand - @sallytalktomums Talk to Mums
Date: 24 April, 2015 Location: Central London, HolbornTime: 10am - 2pmTopic: Healthy, Happy Families Event Overview: Introducing mums to...  Read MORE