FaceBook
Boomset says -It's no secret we're fans of renting devices for events, and this particular technology was a BIG hit (and not just in size) at #DestinationConfex the International Confex for meetingprofs held in Olympia, London recently.
Talk about going BIG when it comes to participation, this giant screen @thegiantitab is available for rent or purchase with different stand options, like podium, desktop, or kiosk. The size of the tablet itself is interactive and engaging with its audience, and some of their clients include Philips and BBC News.
More articles about the Giant iTab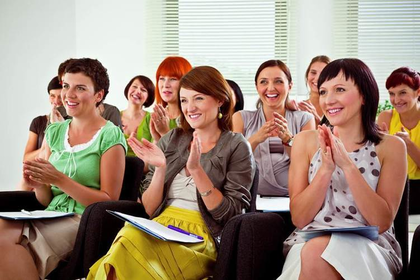 Engage digital mums offline at Blog Brunch Events with your brand - @sallytalktomums Talk to Mums
Date: 24 April, 2015 Location: Central London, HolbornTime: 10am - 2pmTopic: Healthy, Happy Families Event Overview: Introducing mums to...  Read MORE
User generated content has also been characterized as 'Conversational Media', as opposed to the 'Packaged Goods Media' of the past century
Read Talk to Mums new newsletter

Talk to Mums is a mum to mum communication agency that connects brands with mums online and offline. http://talktomums.co.uk/

Looking to engage #digital mums? Sign up for @sallytalktomums 'Healthy, Happy Families' April blog brunch here

Utilities giant Thames Water has brought in content marketing agency @Headstream Headstream to audit its social media activity and build future strategies to improve customer experience.
This initial project involves an analysis of the brand's Twitter channel, focusing on customer service, online sentiment and conversations, benchmarking Thames Water's performance and response rates against other water company's across the UK.
The analysis will help the company gain a better understanding of its social media resource needs, with the ultimate aim of boosting customer experience.
Brits are set to spend £14.95 billion via mobile devices in 2015, an increase of 77.8% on £8.41 billion in 2014, according to international research from RetailMeNot  @RetailMeNotInc which is due to be released tomorrow.