Pinterest
To learn more about how marketers are using retargeting to achieve objectives across the funnel, download the State of the Industry: A close look at retargeting and the programmatic marketer.
Sixty-four per cent European marketers plan to increase their spend on retargeting in 2015, a new report by AdRoll has shown.
SMX Is the Only Conference Entirely Devoted to Search Marketing

Special. It is double discount time at theMarketingblog. Book now for SMX London in May this year and save up to £900 plus you can have a further huge savings of 15%. Remember to book before February the 6th.

First Big Discount.  Save up to £900 with Super Early Bird Rates until February 6 – register today!

The Second One. Get the special Marketingblog  15% discount . Your special code is THEMARKETINGBLOGSMX. Use it with the Super Early Bird Rate to get your double discount. It's a no brainer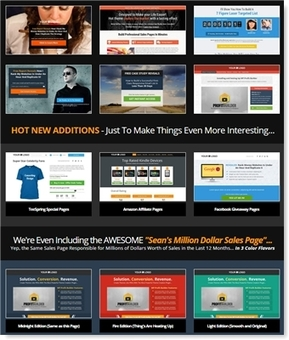 E-goi :: Say hello to another Wordpress integration - WP Profit Builder!
WP Profit Builder is a Wordpress landing page plugin with one thing and one thing only on its mind: convert! And it now integrates with @EgoiPlatform E-goi, so you can feed prospects straight into your E-goi lists and auto-send them behaviourally targeted emails and texts!
Web Design in 2015: the year of the Consumer

The Internet is a constantly evolving; its changes affect how businesses should interact with consumers on the web. The social media boom, for example, mandated that companies use social networks to more effectively engage people online.

For a clearer depiction of how the Internet is changing right now -- and how companies should adapt -- this article will explore the changes that are being wrought by web design in 2015: the year of the consumer.

To learn more about how to enhance one's business on the web... Contact the Creative Spark team.
Retailers to have "crystal ball" for online campaigns via new predictive analytics platform

Tells retailers most profitable way to spend online ad budgets based on factors including weather, TV ads and location; improves margins up to 900%

Retailers now have access to a "crystal ball" which shows where and how to spend online ad budgets to deliver the greatest profit – through the launch of a predictive analytics platform from online retail specialists,@summitmedia Summit.
When was the last time you bought tickets to an event the old-fashioned way? Quite a tough question? Perhaps you bought tickets for your child's school play. The reality is that, since nearly all ticket sales have moved online, event promotion has drastically changed.

Whether you're promoting a conference, music festival, training workshop or charity fundraiser, there are many free ways to promote events online  http://www.mitingu.com/

These are our top tips and a few creative ideas to get you started...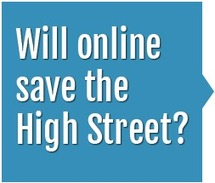 Internet Retailing Expo - 25/26 March 2015
Turning the best ideas in multichannel into action. Hear from the best in multichannel and drive your business forward. IRX put a year's worth of learning, ideas and solutions at your disposal, providing an experience for you that is the most efficient way to spend two days.