Special Issue
There's a new player on the crowded charity scene, Breast Cancer Now, the result of a merger between Breast Cancer Campaign and Breakthrough Breast Cancer.
It was some years ago when I first reflected on how much responsibility I have as marketer.
Whitbread, the owner of the Costa Coffee and Premier Inn brands, has named Alison Brittain, currently head of Lloyds Banking Group's retail division as its new chief executive.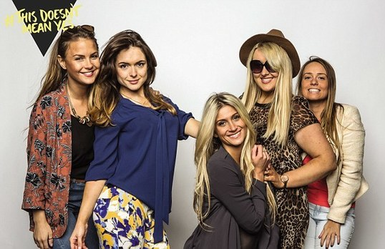 The #thisdoesntmeanyes campaign took photos of 200 women across London in a range of outfits with the aim of stamping out the myth that what a woman wears can be blamed for her attack.
Senior level businesswomen and professionals from a wide variety of often male-dominated sectors are being urged to enter the 11th annual First Women Awards, created by Real Business and supported by the CBI.
The nomination submission deadline is Friday 10th April.
The awards are central to the First Women Programme, created to identify and bring together inspirational women from a variety of sectors. There are 12 categories ranging from Public Service and Finance to Science & Technology, with two new categories for 2015 - First Woman in Entrepreneurship and Young Achiever of the Year. [more…]