Special Issue
Founders create online inspiration hub for leaders and aspiring leaders

Creative Business Leaders launches today, founded by Gordon Christiansen and Susanna Simpson, to provide an online community for leaders and aspiring leaders in the creative industries. Interviews with inspiring individuals who share their career stories, success and failures and plans for the future are hosted on creativebusinessleaders.com.

If you're a creative business leader who is interested in joining this free community or sharing your wisdom on the site – head over to creativebusinessleaders.com to find out more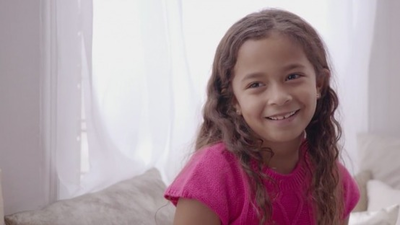 Women for Women : Dove's latest film encourages girls to love their curls 
Dove's newest film, from Ogilvy & Mather in Paris, continues the brand's messaging of real beauty and loving oneself, but to a new crowd—girls and women with curly hair. Dove Hair: Love Your Curls starts with the claim, based on research, that only 4 out of 10 curly haired girls think their hair is beautiful.
Lingerie company Dear Kate has a new approach to what type of support women need when it comes to intimate apparel. Founder and CEO Julie Sygiel developed underwear with a "silky soft, patent-pending fabric" that is wicking, stain releasing and leak resistant.

Using the same technology, she's created the first ever line of yoga pants designed to be worn without underwear.
Harriet Green @harrietgreen1 has unexpectedly quit as chief executive of Thomas Cook after just two years in charge of the tour operator.
Ms Green has been widely hailed for her turnaround of Thomas Cook, which was in turmoil and battling for survival when she became chief executive two years ago.