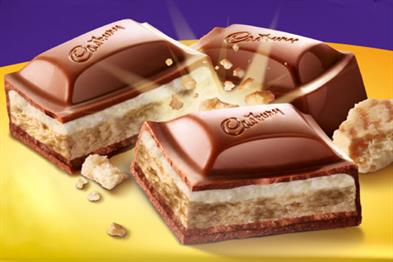 Cadbury launches two chocolate bars with social media support
The food giant unveiled the two new bars on Twitter and its Cadbury UK Facebook page and its Google Plus Page today (6 September).
It is also running a campaign from Dairy Milk's Twitter account. It has bought a Promoted Trend "#newcadburydairymilk" to advertise the bars and has run a series of tweets, including an image of the new bars.
Earlier today, Cadbury was tweeting for followers to return to its page at 11am to find out how to receive a free Golden Biscuit Dairy Milk sample.