Brand safety concerns help private mobile ad activity rise 75%
For more context, here's the blog on the topic and here's the full report.
Analyzing terabytes of data behind the billions of impressions flowing daily through their platform, SEVEN, each quarter the PubMatic team identifies real-time developments in mobile advertising. This information, in turn, helps publishers and advertisers unlock the power of programmatic for mobile.
Findings from their Q3 2017 Quarterly Mobile Index (QMI), released today, show programmatic video continued to proliferate outside of the Americas and through mobile devices. Header bidding gained momentum in APAC and EMEA while private marketplaces (PMPs) were increasingly leveraged as a conduit to safe, premium content by advertisers worldwide.
Video Advertising Insights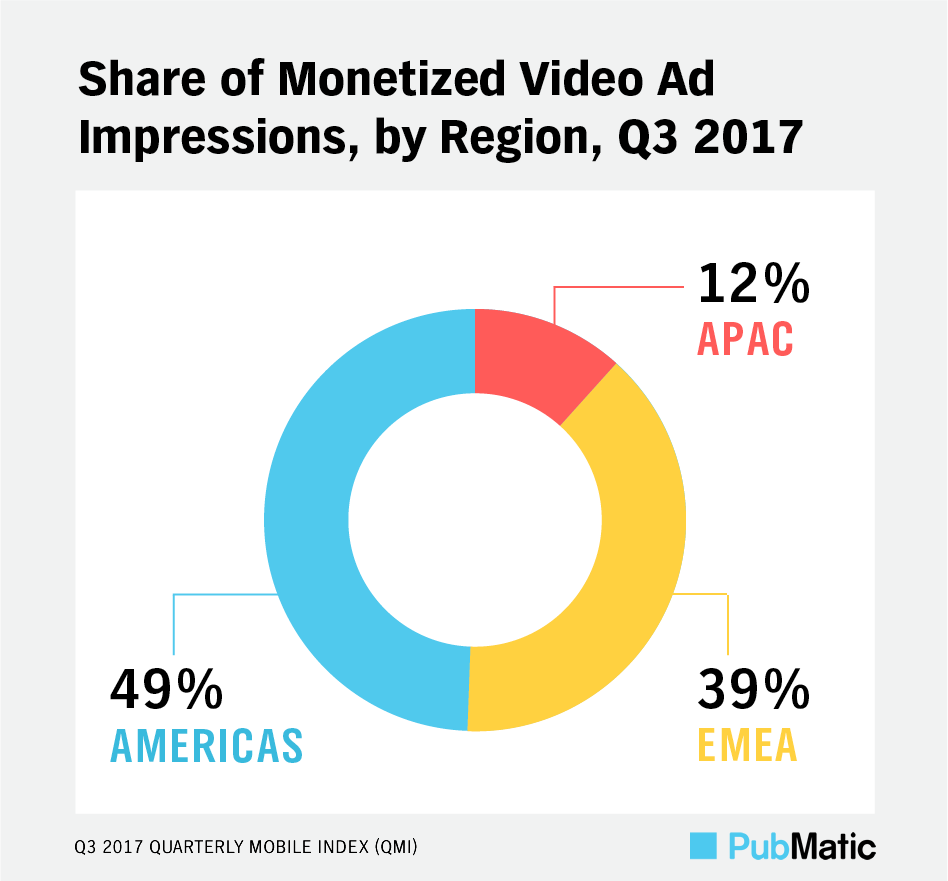 Interest in video advertising persisted as top US publishers reorganized teams to pivot toward the engaging and valued format.1
Beyond the Americas, video advertising spread fast in Q3 as the share of impressions served in EMEA rose 14 percentage points quarter-over-quarter to reach 39% of the worldwide total. APAC's share of monetized video impressions also improved from 3% to 12% between Q2 2017 and Q3 2017.
Here's the blog on the topic and here's the full report.
Tags: brand safety, Header bidding, Mobile Advertising, PubMatic, video advertising Print article