Victory in Europe – a celebration of peace … Jean Wolfe
Jean Wolfe writes .. Happy Victory in Europe day.
Our grandparents endured 6 years of war and then a lot of deprivation for years afterwards.  We are going through some deprivation and loss too although not on the same scale.
We are now in Week 7 and it looks as though things may be lifted a little from Sunday.  France is meant to be lifting lockdown next week and Spain was going to but it seems they are not doing so now.
Small achievements are now big
We have time to focus on small details which can bring a sense of peace.
Cooking bread, painting or gardening brings definite results and you know you have completed something.  It helps to keep the worry away.
I enjoyed photographing the beauty of the raindrops on these lupins, it gave me a sense of confidence about my own way of seeing the world.  In normal times I might have missed the moment.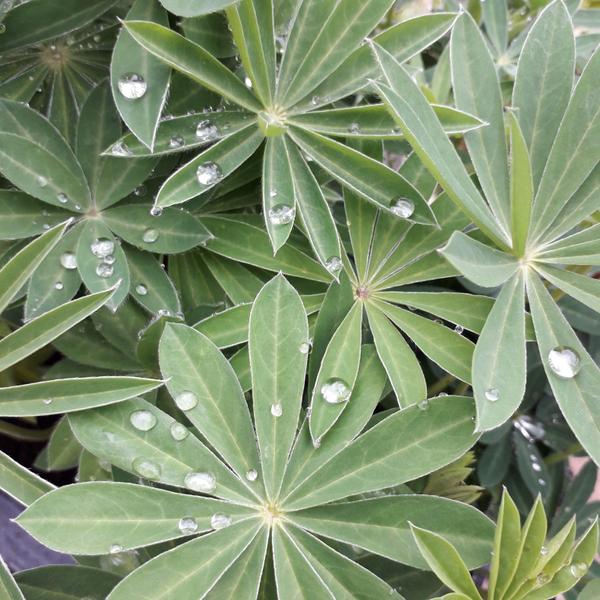 When we worry it is much harder to think and to move forward
Worrying about running out of food, catching the virus, concern over others is perfectly normal at this time.  But worry does our immune system no good and we need to keep ourselves as stress free as possible.
I realised I was getting food that I was stockpiling .. out of worry.  So I wanted to trust more .. there is food in the shops.  So last week I asked my neighbour to buy only one thing at the shops.  It felt a bit scary but I had more space, the fridge was less full and I felt more confident and resourceful.
Finding the right tone of voice
Quite coincidentally I have been asked to help people with their newsletters to their clients.  There was a feeling that something was a bit "off" and the tone wasn't quite right.
It is important to stay in touch during this time, but because life is different now the right tone of voice is even more important. Newsletters should land well with ideal clients but also show the essence of your brand.
Now is an excellent time for a process of reflection.  Of recording thoughts and feelings and getting them on to paper even if not published.  Of really digging down to what matters – especially now – and making it more conscious.  This gives you more inner clarity and helps you share your message in your unique way more consistently and fluently.
12 days of discovering your Unique Voice
Join us for a short 12 day course of emails which help you to uncover the foundation pieces of what matters to you.
Each day you get prompts for things to think and do and sometimes to write.
It is deliberately short and manageable and you can choose what to pay .. £25, £ 35 or £45. Excellent value .. much more cost effective than a personal session, and easy to fit into your schedule.
It is the kind of work I usually do one to one with clients.  Last week one of the comments I received about an edit of email   "Oh I see you have brought out the nugget of value which I had buried."
Join the adventure to focus on your own "nugget of value".
Starts Monday May 11th.  This is special discount Covid pricing. Next time it will be more expensive!
Stay safe, Best wishes, Jean
P.S. Being slightly older means we don't want to shout but to whisper and still be heard.
…………………………………………………………..
Whitepaper: How to Improve Your Account-Based Marketing https://t.co/N6AdFDNKPq
This white paper has everything you need to know about Account-Based Marketing (ABM) and will explain how personalizing your messages and content will improve your ABM results. pic.twitter.com/3Hg86yNc3B

— Will Corry (@slievemore) April 17, 2020