Search for: underwater
The first few weeks that you spend learning about the ocean and how to perfect your underwater sports are intense. There is a lot of excitement in the air, you are eager to learn more about this new skill you are acquiring, and most importantly you get to practice it every day.
Scuba diving is one of the most popular ocean activities, especially suited for diving enthusiasts who love to go on an exciting exploration deep in the ocean. Even so, the activity requires proper

preparation

.
An opinion piece about what marketers can learn from how the Olympics as a brand acts/communicates around areas such as gaining trust, the use of emotion and balancing technology and tradition

As the world zooms in on Rio, the marketing sector starts to up its focus on the forthcoming advertising and sponsorship battles that lie ahead. With 400 years' worth of views for Olympic adverts on You Tube since April and with sponsorship revenue accounting for 45% of the IOC's income it's hardly surprising.
A man left for work one Friday afternoon. Instead of going home, he stayed out the entire weekend hunting with the boys and spending all his wages.
When he finally got home on Sunday night, he was confronted by his very angry wife. [more…]
A 15 ft replica of underwater rescue vehicle Thunderbird 4 whizzed passed many landmarks of the capital including the Houses of Parliament and Tower Bridge last week to celebrate the return of the the classic children's show on ITV.
Does anyone know the name of the hot ad girl in the Expedia commercial?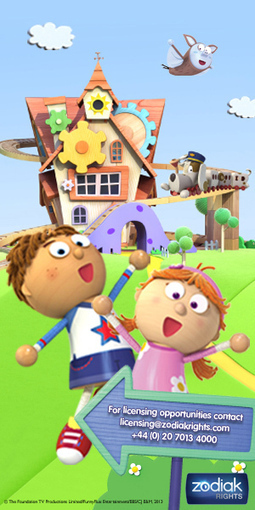 Discovery Enterprises International (DEI) and
LivoBooks
today launch their new and innovative 
Animal Planet Bookshelf
for children's interactive apps – available in 
Apple's online App Store
in the UK for iOS 5 or higher.
The Animal Planet Bookshelf offers stories and activities featuring fascinating animals from around the world.  The Bookshelf is free and provides consumers with a digital library of interactive content that will be constantly updated with new Animal Planet stories and activities.
Available now in the Animal Planet Bookshelf is the engaging Meerkats storytelling and activity app, which allows children to learn and have fun by interacting with Meerkats living in the Kalahari Desert using touchscreen technology developed exclusively by LivoBooks.