Lead story
The UK's premier style event returns this month as the world's leading designer and fashionistas descend on the Capital for the latest instalment of London Fashion Week, which also marks Mercedes-Benz's sixth season as the official car supplier to the global event.  www.voicesoffashion.co.uk
Twenty-seven minutes before mainstream media broke the news of Whitney Houston's death on Saturday night, the story was on Twitter, reported by a man who tweeted the news out to his 14 followers.
   A leading supermarket boss is to call for Britain's declining high street to be 'shrunk' and empty shops replaced with houses or classrooms.

Mr King believes classrooms and housing are just two of the options which could help kickstart parts of the overcapacity' high street
 

A tongue-in-cheek ad campaign for video conferencing firm Powwownow –  has been attacked with graffiti
A digital company has been awarded a £475,000 investment of Finance from Business North East Technology Fund and a group of private angel investors.
MymCart [more…]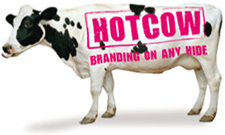 Where does your attention go when you're travelling from A-B? People rarely look up or down when they are on the move. So how is your message being seen? [more…]
"Thank goodness we live in a country where we have the freedom to be daft ... and all for a good cause!"
At this charity [more…]
The latest campaign from Hypernaked, London for Pedigree is the world's first ever virtual dog walk as part of the Pedigree Adoption Drive 2011.
The [more…]
: A special 'View from the Top' this week
New ... Who else wants to send 500 emails out for only £20? / Postal Strike. Send [more…]