Search for: underwater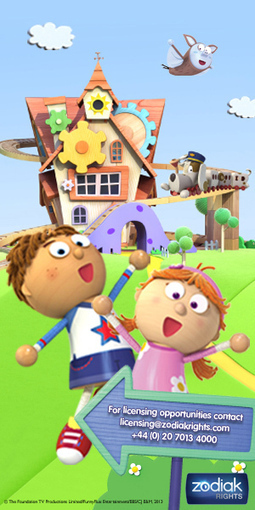 Discovery Enterprises International (DEI) and
LivoBooks
today launch their new and innovative 
Animal Planet Bookshelf
for children's interactive apps – available in 
Apple's online App Store
in the UK for iOS 5 or higher.
The Animal Planet Bookshelf offers stories and activities featuring fascinating animals from around the world.  The Bookshelf is free and provides consumers with a digital library of interactive content that will be constantly updated with new Animal Planet stories and activities.
Available now in the Animal Planet Bookshelf is the engaging Meerkats storytelling and activity app, which allows children to learn and have fun by interacting with Meerkats living in the Kalahari Desert using touchscreen technology developed exclusively by LivoBooks.
Subject: an eight-step stress management technique Just in case you've had a rough day, here's an eight-step stress management technique recommended in the latest psychological texts.
Dr Vicky Williamson writes ... During previous blogs I have discussed the many different ways that music strategy can add a feeling of quality, care, comfort and energy to a retail environment.
But music is not only a powerful and valuable in-store contributor in isolation; it can facilitate other key aspects of a store layout, brand and identity. It can also set the tone for maximal potential impact of its sister sound; language. [more…]