Search for: web design
If you believe designer Alexander Wang, all the dystopian, futuristic fashion you see on the silver screen in the latest Sci-Fi epics aren't visions from tomorrow, they represent the look of 2014.
That was the message on Thursday when Wang live streamed a runway show from his website, officially launching his collaboration with retailer H&M. The tech-enabled, live event is unique in that it essentially bypassed September's Fashion Week, opting for an Apple iPhone event-style launch, catering to the mainstream, connected consumers both companies hope to reach [more…]
Movers and Groovers / MSQ Partners, The CommsCo, Web and Design Charity, Maxymiser, Qyrky.com., Ogilvy Public Relations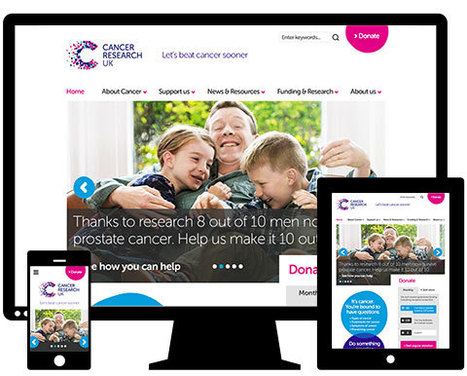 Redweb is an award winning digital agency. We have a passion for great digital design, technology and customer service. Read On
Will Corry's insight:
I like the fact that responsive design is the default approach to projects at Redweb. Score 78 /  Will Corry
Simon Wright, MD, Greenwich Design
There are many amazing facts about the internet.  There are 2.2 billion users around world, making 100 billion searches [more…]
Web was designed for documents, not for data, and Import.io wants to remedy this. I spoke to Import.io about what they do, and how Import.io lets you download the web data in an easy and visual way.
Via Cho Dong Hwan

It's hard enough to create an engaging, targeted, and successful website for your business. Today, you have to do it not just for the web, but for an ever-increasing number of tablets and smartphones, too.
A vibrant new digital environment will greet tennis fans at this year's Wimbledon, as the All England Club and IBM (NYSE: IBM) today announced the launch of the all new Championships' website, www.wimbledon.com.
wimbledon.com has been completely re-designed to reflect the heritage and appeal of the event, as well as to offer the tournament's anticipated 16 million unique website visitors a more creative and immersive experience through improved content, more powerful imagery and intuitive navigation process. [more…]
Creative digital agency, Aqueduct, has designed and built the website for new organisation, London Cancer, a partnership of NHS, academic, charity and cancer specialists dedicated to improving cancer patient outcomes and experience via an Integrated Cancer System.