Search for: Home decoration
When it comes to home decoration, anyone can pick up a brush and paint, but we all are aware that it is a demanding and stressful job.

Opposed to attempting the task yourself, it is highly recommended that you hire a professional to avoid mistakes that may leave your house's interior or exterior looking unattractive.
One needs complete cool and calm atmosphere after performing hectic and tensed office or business activities. The Zen zones for the modern décor indicate about creating a home which will have a tranquil and balanced atmosphere.
Zen is all about designing one's home that has the capability to reduce stress and produce calming effect despite hectic routine to the dwellers.
Report into how we live, eat, play, work and save for our futures also questions other myths around polarisation of the young and the old
Fewer than half (43%) of Europeans say their household mealtimes are technology-free, but it's middle-age diners who are most likely to involve some form of tech - such as TVs or smartphones – when they sit down to eat.
Ranging retirees and rurban migration: Experian reveals the changing face of the UK consumer with the launch of new Mosaic
Hebden Bridge, Hexham and Stanford – home of the 'rurban' Boomerang Borders meet Bank of Mum and Dad
London, UK, 1 April 2014 – The United Kingdom is undergoing unparalleled seismic demographic shifts according to the latest insight from Experian's new Mosaic people classification.
An analysis of UK society over the past ten years has revealed that populations in urban centres are once more on the rise, the commuter belt is getting wider and wider and more and more of Britain's younger population are 'boomeranging' back to the family home – pushed out of independent living by high rents and unaffordable house prices.

Last week, we spotted what appeared to be a test of a personalized Pinterest homepage in the wild. At the time, the company declined to provide further comment on the matter, but today that changes: Pinterest is officially announcing a sneak preview of its new "Interests" page, designed to highlight items that match your own personal tastes.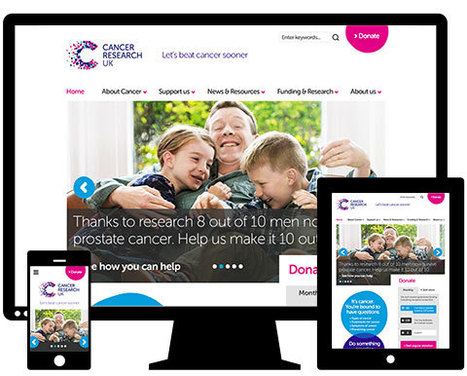 Redweb is an award winning digital agency. We have a passion for great digital design, technology and customer service. Read On
Will Corry's insight:
I like the fact that responsive design is the default approach to projects at Redweb. Score 78 /  Will Corry
The TV biopic starring Dominic West and Helena Bonham Carter as Richard Burton and Elizabeth Taylor will be a bittersweet affair for BBC4..
This Christmas, Etsy.com, the world's most vibrant handmade and vintage marketplace, is opening its first pop-up shop in the UK. "Etsy House" will open for three days on the 5th December selling a curated selection of some of the best that Etsy has to offer from across the UK. Etsy House follows the success of Etsy's first ever pop-up shop in Soho, New York in 2013
Etsy House will open in London from 5th- 7th December at 5 Great Newport St, London, WC2H 7HY. Friday 5th 10am – 8pm, Saturday 6th 10am – 8pm, Sunday 7th 10am – 6pm.