ASDA
Tesco has been voted Britain's favourite supermarket, according to a poll from @vouchercodespro VoucherCodesPro.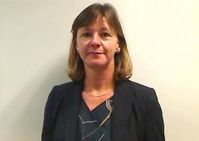 Movers and Groovers : Premier Foods' Claire Harrison-Church replaces Chris McDonough as Asda marketing boss 
Claire Harrison-Church, currently category business unit director at Premier Foods, is to replace Asda marketing director, Chris...
The Top 50 companies for Customer Service have been announced, which sees Tesco, ASDA, Nationwide, Barclaycard and Dignity Caring Funeral Services being re-introduced to the prestigious Top 50 circle. Odeon, First Rate, American Express, Molson Coors and Screwfix are all new entrants for this year.
To view the rankings in full, please visit:  http://bit.ly/12o9QRV [more…]
Wyke Farms, the UK's largest independent cheese producer and milk processor, today announces its autumn media campaign. The company is investing £1.2 million into a cross-platform communications campaign, which includes viral seeding, print and broadcast activity.
The campaign, which features their new TV advert made by Ridley Scott's commercial production company RSA films, will convey the company's unique brand vales of provenance, passion for the countryside and family farming in Somerset. The advert called 'Ode To The Cow' will focus on Wyke's love of nature and champion the biggest contributor at Wyke Farms: the cow! The campaign launches on 1st September nationally on ITV in a high impact 30-second spot in the centre break of Coronation Street and will run on ITV Breakfast, as well as across other TV channels and also online reaching 59 million viewers in total.
In the battle for consumer spend, discounts win
84 per cent of supermarket shoppers use coupons
Consumers saving £3 billion a year through coupons
Coupons are used widely across all demographics.
Rise of the discounter – 30% of all shoppers are frequenting these stores more than a year ago.
Shoppers' savings are increasing with over a third of consumers saving at least £5 a month by using coupons – up 10 per cent on 2013 figures according to coupon experts Valassis Ltd. This adds up to benefits of around £3 billion a year for coupon hungry consumers.
For insights on intelligent media delivery, visit www.valassis.com and follow @valassis on Twitter.
Other Valassis articles in theMarketingblog
Morrisons is slashing the price of 1,200 everyday food essentials by up to 60 per cent, triggering a bloody price war that will force rivals to follow suit. The move by Britain's fourth biggest supermarket is part of a £1billion plan to permanently reduce prices in a bid to see off the threat posed by budget rivals Aldi and Lidl.

However, the price re-set will also drag the other members of the grocery big four – Tesco, Asda and Sainsbury's – into the fray.