Burberry
Aspirational millennials set luxury fashion in their sights
Traditional designers capitalising on millennial money through digital
83% of millennials are more likely to visit Gucci than those over 35s
Louis Vuitton and Supreme partnership drove 23% increase in brand searches[i]
45% increase in website traffic to luxury fashion retailers over the past three years
Crackers are a fun, interactive and rewarding way to showcase a brand and reward customers or staff, especially over the festive season.
Simply Crackers provide bespoke branded Christmas crackers and work with businesses across the UK and Europe. Perfect for promotions, events and parties, crackers can be made to a company's own design and branding requirements and include any gift of their choice.
Christmas cracker gifts can include high quality chocolates, jewellery and pens. Crackers can also be designed to include the company's own products such as money off coupons, vouchers, trial size products or branded gifts such as keyrings, USB and magnets.
For more details visit http://www.simplycrackers.co.uk [more…]
Exclusive - From Social Media to Social Commerce by Ian Jindal

To learn more about social commerce and the full multichannel retail landscape, book your place at the Internet Retailing Expo and the eDelivery Expo taking place on 25th and 26th March 2015.

Social media is enjoying a retail renaissance. Customers may have rejected the literal interpretation of s-commerce when they opted not to buy direct from Facebook stores, but today retailers are finding new and more creative ways to harness the still-spectacular power of social media.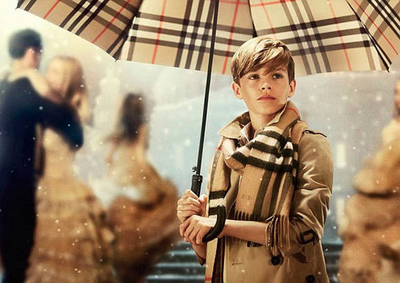 Romeo Beckham behind Burberry's spike in sales
Mark Pigou writes ... Without doubt the most fun you will ever have at an industry awards - the 3rd annual Internet Retailing Awards takes place June 26 in London.
Go to www.internetretailingawards.net and take a look at the judges you will meet at the party plus the retailers who have been nominated are ..