East Lancashire businesses
Phone scam alert to East Lancashire businesses (From Lancashire Telegraph)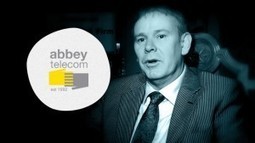 Abbey Telecom chief Tony Raynor has voiced his concerns that many companies are not being advised to take the necessary precautions to prevent hackers breaking   See on themarketingblog.co.uk
Abbey Telecom chief Tony Raynor has voiced his concerns that many companies are not being advised to take the necessary precautions to prevent hackers breaking into their telephone systems and to protect themselves against fraud.
Victims of dial through fraud often face big financial losses when they find out too late someone has taken control of their phone lines to make money or steal free calls.
Businesses in this country are losing £1.2bn per year to what is termed dial through fraud on their phone systems, said telephone installer Mr Raynor.