entrepreneurs
These days, living in a fast-paced environment with endless tasks is deemed as normal.

However, being busy with all that you need to accomplish in your career or business might take your time away from eating properly, exercising, or basically caring for yourself.
In this day and age, it is almost impossible to run a business without using online platforms.

No matter how big or small the enterprise is, it is essential to cover all the basic online needs to guarantee success. As a new business owner, you can start with a small step—setting up social media profiles to increase online presence.
As you progress, you can then consider setting up a simple business website, hire someone to write your content (just in case you already have too much on your plate), and get an expert to handle your SEO.
Every business idea requires money, no matter how much or how little, to turn it into a viable venture. Your business plan may be excellent but that doesn't mean there's a string of investors waiting in the wings to throw money at you.
A lot of research and planning are required before you can start to look for money for your startup. But how do you know your business idea is ready to be financed? Fortunately, there are various signs that indicate your readiness to move from the initial planning phase to actively pursue funding.
The number of budding entrepreneurs in Britain wanting to launch their own businesses has plummeted, research reveals.
Just 14pc of Britons want to start a company, down from 39pc three years ago, according to the survey conducted by high street lender NatWest. [more…]
Chipotle Mexican Grill released "A Love Story," an original, animated short film that follows the story of two young entrepreneurs, Ivan and Evie, and the escalating rivalry that leads them to build competing fast food empires.
"A Love Story" can be viewed online at www.chipotle.co.uk/alovestory [more…]
Over 100 entrepreneurs have been announced as the finalists in the Great British Entrepreneur Awards, in association with NatWest.
Regarded as the benchmark for entrepreneurial success in the UK, the Awards celebrate the contributions and innovations of British entrepreneurs and their impact on the economy.
The Great British Entrepreneur Awards will culminate at the Gala Final, taking place on Tuesday 22 November in the Ballrooms of the prestigious, Lancaster London Hotel. [more…]
Top posts - entrepreneurship from theMarketingblog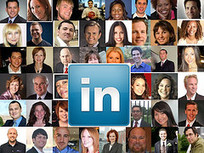 LinkedIn Service Provider Marketplace is launching soon in the US! Click for details and to find out how it can help you attract more LinkedIn leads and clients...