#events
https://storify.com/slievemore/20-fresh-tweets-about

In early June 2015 this blog will be launching another one of their special vertical newsletters - A 'fresh' guide to #fundraising in the UK. If you are involved in the sector and want to get your story featured call or email

Will Corry 01784 434 412 will@themarketingblog.co.uk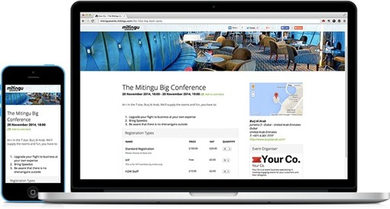 Organising an event but want to make it easy and measurable? Give Mitingu a try.
Mitingu provides a hist of innovative features to help to fully engage your
delegates and provide them with the best experience possible

Take advantage of the venue size. With large purpose built venues you just never know what they have lying around.
They have so much space that they just might have in house what you are looking for. We found Giant iTab on site and of course found a home for it at Tech Fest! The venue will are of course still charge for things that you use but there is a good bet they will have more than your normal hotel.
Take part in this quick survey and be automatically entered to win this great getaway prize http://bit.ly/1hQMc7o
Events are core to a marketers development and so, with the help of The Black Tomato Agency, the Global Media Group have constructed this Digital Events Survey to help us bring you the most relevant content at industry events. Your opinions and thoughts help us shape our events, so as a thank you, you will automatically be entered into a draw to win a countryside escape, courtesy of The Epicurean.