JWT
Debenhams has departed JWT after eight years and shortlisted Karmarama, Mcgarrybowen, Mother and Mary Portas' retail specialist Portas.

Eight years isn't a bad run at such a retailer; Debenhams always seems in danger of joining other high street casualties but it trucks on. Sports Direct's Mike Ashley is a big shareholder, God help us.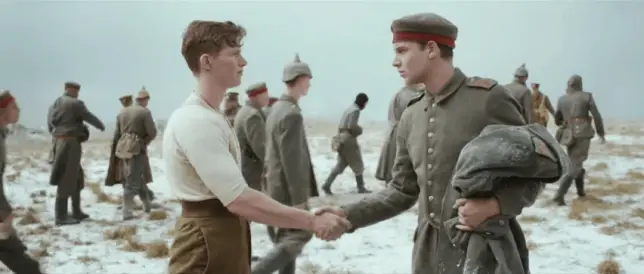 Sainsbury's is currently reviewing its UK ad account with AMV BBDO, after a 40-year tenure (with a brief interregnum at M&C Saatchi), the first such review for 11 years
It seems to be casting its net quite widely, at least in terms of the getting-to-know-you 'chemistry' meetings with indies Lucky Generals and Joint on the long list along with WPP agencies Grey and CHI (49.9 per cent owned by WPP but increasingly operating as part of the WPP fold). [more…]
adconnection is the leading performance media planning and buying agency, and our new blog series shows how media, advertising and marketing learnings can be found in the great (or very poor) performances we see in the news every day...by Catherine Becker, adconnection
Much of the talk at Cannes this week was about Kim Kardashian's claim that although she undeniably sells out on many things, she nonetheless insists that all her contracts with brands include provisions to prevent them from influencing her social media output.
With over 27 million followers she has her own brand to protect - and she doesn't want to devalue her personal product by coming across as over-promoting someone else's products. [more…]
"What makes the situation so interesting is that the new Greek leader Alexis Tsipras is having to negotiate when he has previously promised so much to his country, while simultaneously having to stave off bankruptcy"
adconnection is the leading performance media planning and buying agency, and our new blog series shows how media, advertising and marketing learnings can be found in the news every day, if you know where to look. CEO Catherine Becker, asks if the Greek debt crisis provides the ultimate lesson in media negotiation and handling multiple opposing interests...
What have Oracle, KPMG, Accenture, Deloitte, JWT, Edelman, Ogilvy, McCann and Havas got in common?
Some of the biggest names in marketing services, management consultancy, accounting, legal and technology services are using blur's online marketplace to win new business.
The big agency groups are turning to online pitching to boost the efficiency of their new business efforts.

The number of large agencies using blur's online marketplace to win new marketing and PR clients has risen dramatically with over 2,000 joining in the past 12 months.

In recent months, firms such as JWT, Edelman, Iris Worldwide, Leo Burnett, Lewis PR, McCann and Havas have joined blur to pitch for marketing, PR, video and digital briefs.
Having opened its doors as recently as last August, new Macclesfield full service marketing agency House has quickly become home to some significant new business.
From a standing start, House has grown into a team of ten in just nine months, having attracted business from Cookson, the world leader in jewellery supplies, leading independent jeweller Green and Benz and organic French wine label Tour de Belfort.
Led by a team of seasoned ex-JWT, Mc Canns and TBWA Manchester and Saatchis and DDB London professionals, House's refreshingly honest and down to earth approach, coupled with insightful strategic thinking and cut-through creative have proved an appealing combination for clients weary of blue sky rooms and corporate waffle.  More information can be found at http://housecreative.co.uk/ [more…]
The Marketing Agencies Association (MAA) has today announced that Ian Millner, CEO of creative agency Iris, will continue his role as Chairman of the trade body for the next year.

Millner was appointed to the post in February 2011 for a two-year term and his continuation has been prompted by the board and member agencies.
John Bartle: "You give me a good deal of hope for the future" – chairman of the judging panel, speaking at Fast Forward
20 November 2012 – NABS' annual Fast Forward training programme came to a nail-biting finale at the end of last week as the winning team was announced. Team Canning scooped the award in a fiercely fought contest responding to a fictitious government brief based on increasing the level of voter turnout at a general election.
A week earlier, the eight teams had delivered ten minute pitches to client Wendy Proctor, deputy director, Cabinet Office Shared Communications Service and a team of high profile judges. [more…]