magazines
Graphic design is all about communicating concepts visually. It's an integral part of advertising and marketing your brand.
It utilizes typography, photography, and illustration to convey both tangible and abstract ideas.
Since this is an extensive field that is useful in all industries, it's a viable career choice for those who are artistically inclined.
Interesting article about Fiare customers Time Inc. and Dennis Publishing
The UK launch of Fiare – allowing online publishers to integrate marketplaces into their editorial websites as a new way of monetising – we've compiled an opinion article around what exactly this means for all the industries involved.
Marketing, as we all know, is a game of funnels. Grab the mildly interested at the top and keep as many in the funnel until they reach the buying decision. In the modern, digital world, the crease in that process comes in the form of clicks. [more…]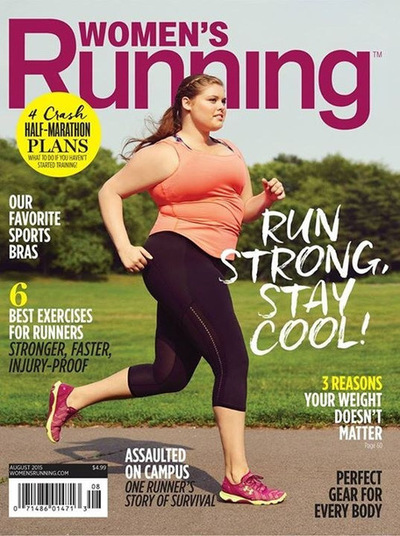 Plus size model graces the cover of a women's running magazine

(

mashable.com

)
Magnetic launches with a new microsite www.magnetic.media

Magnetic, the marketing agency for magazine media, opens its doors to advertisers today with an objective to prove the growing power and influence of magazine media and its value to advertisers.

It is supporting the launch with a new study called 'The Rules of Attraction', conducted for Magnetic by Crowd DNA, which offers new evidence that magazine media is benefiting from dynamic developments in the media landscape, which increased opportunities to engage with consumers.