Marketing Blogs UK
Content marketing platform Styla announces €2.5m seed funding to help make everyone a magazine publisher
"I wanted to get in touch to introduce you to Styla, a content marketing company that is impressing fashion companies including LVMH. Styla's patent-pending technology allows brands to create a print-style magazine online in a matter of minutes".
A policeman in Sydney, Australia pulled over a driver who had been weaving in and out of the traffic.


He approached the car window and said, "Sir I need you to blow into this breathalyser."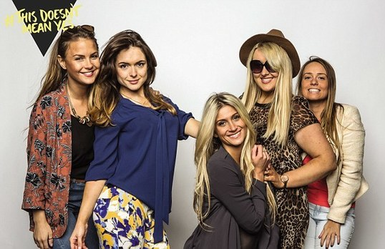 The #thisdoesntmeanyes campaign took photos of 200 women across London in a range of outfits with the aim of stamping out the myth that what a woman wears can be blamed for her attack.