RKCR/Y&R
MAA write .... What is it about Vodafone and advertising? They've had lots of capable marketers over the years and used a number of decent agencies, BBH at one point and now Grey which has taken over the business from WPP sibling RKCR/Y&R.
RKCR/Y&R completes management line-up with promotion of Emily James to Chief Strategy Officer
RKCR/Y&R has completed its senior management triumvirate by promoting Emily James to the role of Chief Strategy Officer.
Emily James, who was previously Head of Strategy at RKCR/Y&R, joins Chief Executive Officer Jon Sharpe and newly appointed Chief Creative Officer Jonathan Burley on the agency's executive management team. [more…]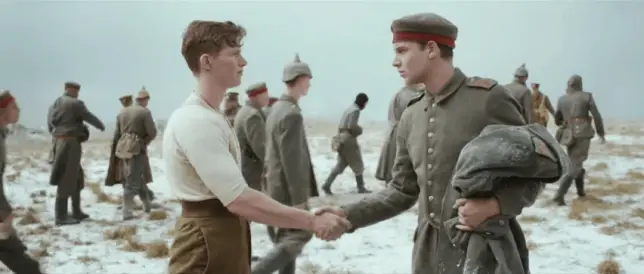 Sainsbury's is currently reviewing its UK ad account with AMV BBDO, after a 40-year tenure (with a brief interregnum at M&C Saatchi), the first such review for 11 years
It seems to be casting its net quite widely, at least in terms of the getting-to-know-you 'chemistry' meetings with indies Lucky Generals and Joint on the long list along with WPP agencies Grey and CHI (49.9 per cent owned by WPP but increasingly operating as part of the WPP fold). [more…]
Danone is launching a major TV and online campaign for its new Light & Free Greek-style yogurt brand.
The campaign, created by RKCR/Y&R in conjunction with digital agency Versus, will run across TV, Facebook, YouTube, Instagram and outdoor from Monday, May 16th.
DateX: M&S has launched its first campaign of the new year, this time focusing on its healthy food range, including exciting new food trends like spiralised vegetables, cauliflower rice, unusual grains and vibrant juices.

The 'Adventures in Wonderfood' campaign, created by RKCR/Y&R, puts a vibrant, energetic spin on healthy eating, showing fresh fruit and vegetables getting sliced, diced and blitzed into juices and soups, as well as delicious wraps and meals.
Baxters has launched a new campaign celebrating the big and bold flavours of its food range. The print and TV work is set in a quirky, offbeat world and introduces the audience to the outstanding flavours of Baxters, by showing two woman dwarfed by beautifully shot ingredients.
The work is the first by RKCR/Y&R for Baxters since the agency picked up the business in October and introduces the new food world of Baxters and their charming characters.
There's a new player on the crowded charity scene, Breast Cancer Now, the result of a merger between Breast Cancer Campaign and Breakthrough Breast Cancer.
Interesting mix of old and new tourism videos.
I decided to go (a) B2B on a conference video from Ireland; (b) A new, quite traditional styled video from the UK and finally an altogether (c) totally different approach from the guys and girls in South Australia.
As a very quick snapshot survey approach please can you tell us which one of the three impacted on you and why it worked. (Assuming, of course it did).
Send to will@themarketingblog.co.uk
Thanks to adRants for this ... The online retailer, Red5, RKCR/Y&R has created a campaign that highlights those awkward moments when your loved one opens a present and it's not quite what they expected. The message, of course, is that had the gift givers only used Red 5, they would have found a gift that their loved one would have loved.
That or a dose of common sense. Nothing like a campaign that screams, "Hey, you're an idiot but we want you as our customer!" We suppose you could argue it's a schadenfruede approach to things which, of course, makes it a perfectly acceptable campaign, right?