Sky Sports
Sky Sports has today announced it is creating a brand new Friday night show, in partnership with Carling, the official beer and cider of the Premier League.
The new show titled 'Carling In Off The Bar', will provide fans with an exciting look back on the week in football, have an alternative take on the game that evening whilst being packed with fun football challenges, celebrity guests and alternative analysis. [more…]
Molson Coors and Sky have announced a limited release Premier League-inspired ale, New Season (4.2% ABV), which has been created to mark the start of the 2016/17 season.

New Season was unveiled today by Sky Sports football presenter Simon Thomas. The ale is brewed with English malt and hops and is a light, blond ale with a biscuit backdrop, subtle bitterness and spiciness in the flavour. New Season is available now in the UK independent on-trade through Molson Coors guest ale programme (Molson Coors Hotlines Magazine and molsoncoorsdirect.com as well as through various Mitchells & Butlers managed pubs.
Tootle.co.uk unveils its first ever TV advert ahead of its launch on July 4. The toy car themed advertising campaign uses stop motion animation to showcase tootle's car selling platform and will be aired on TV channels nationwide.
The tootle platform, which launched this year to disrupt the £45 billion UK used car market, matches private sellers to dealers wanting to source specific cars directly from the public. By streamlining the sales process and removing middlemen, tootle.co.uk aims to drive better prices and a smoother experience for both sellers and dealers in the used car market. [more…]

On Sunday 11th May, the world's number one jobsite worldwide Indeed.com launched its multi-million pound global brand campaign in the UK. The campaign will be rolled out to other markets, including the US, later this year. It marks a milestone in Indeed's evolution, which has grown organically since its launch in 2004 with no traditional marketing spend, due to its "Google search model" for job listings. Watch the ad.
Central to the campaign will be a television advert, which will run on Channel 4 , ITV, SKY1 and Sky Sports channels amongst others during the highly sought after 6-9pm slot throughout May. It will aired for the first time on Sunday around 1.20pm. The campaign, titled 'How the World Works', will be supported with numerous other marketing and advertising initiatives, including London coffee shops using Indeed branded cups, buzz installations across the city, and billboards on London transport.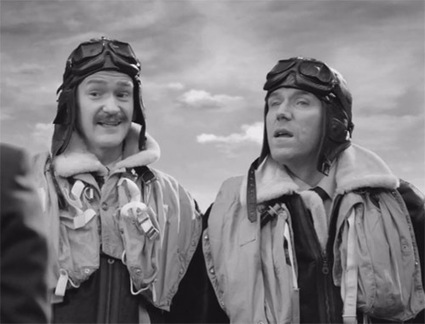 New from Spitfire Ale  Score 78
British comedy duo Armstrong and Miller will return to screens fronting the latest campaign for Spitfire Ale.For more information on Spitfire Ale, visit the Spitfire Ale Facebook page at www.facebook.com/spitfireale. For other drinks news in your Facebook newsfeed, visit us at www.facebook.com/drinksbrands.
Thunderhead.com, a pioneer of SaaS solutions for customer experience management, today announced the appointment of John Coldicutt to the position of Chief Marketing Officer (CMO). John brings a broad skillset and a wealth of experience to Thunderhead.com's forward-thinking management team and will be responsible for all aspects of marketing at the company.