Spotify
You no longer have to record a TV programme on a physical recorder, such as old-school VHS tapes, so you can watch it later. Streaming technology allows you to watch what you want when you want.

This is a revolution in the entertainment world. Some say it was started by Apple with the introduction of iTunes. Before iTunes was unveiled, most streaming sites were illegal, and Apple was the first big manufacturer to fully commit.
With Christmas just around the corner, a new survey reveals the bad spending habits leaving Brits in the red.
10,000 people in the UK were asked by finance specialist Solution Loans which reckless spending behaviour they were guilty of – and between spontaneous shopping sprees, mounting monthly bills and living beyond our limits, it looks like many of us may struggle to save for the big Christmas shop.
With Brits set to spend a record £42 billion this Christmas, the results of this survey have revealed the key obstacles standing in the way of our seasonal savings - with men having more trouble with monthly bills, while money management issues are leaving women of the UK hard up.
With the clocks going back this weekend, signalling the end of summertime, MARTINI, the world's leading vermouth and best-selling Italian sparkling wine brand, is helping to keep summer alive by giving social media users their very own personalised DJ.
MARTINI will deploy a DJ chat bot to message fans over its Facebook page, asking users to sum up their summer using emojis. Based on the user's emoji response the DJ chat bot will provide a personalised Spotify playlist encapsulating their experiences.
Crackers are a fun, interactive and rewarding way to showcase a brand and reward customers or staff, especially over the festive season.
Simply Crackers provide bespoke branded Christmas crackers and work with businesses across the UK and Europe. Perfect for promotions, events and parties, crackers can be made to a company's own design and branding requirements and include any gift of their choice.
Christmas cracker gifts can include high quality chocolates, jewellery and pens. Crackers can also be designed to include the company's own products such as money off coupons, vouchers, trial size products or branded gifts such as keyrings, USB and magnets.
For more details visit http://www.simplycrackers.co.uk [more…]
With less than one month to go until Opening Ceremonies of the Rio 2016 Olympic Games, Gillette, the world's leading male grooming brand, today debuted Perfect Isn't Pretty – the central piece in the brand's Olympic Games campaign.
Starring Gillette's global roster of athlete ambassadors, Neymar Jr. (Brazil, Football), Ashton Eaton (USA, Decathlon), Ning Zetao (China, Freestyle Swimming) and Andy Tennant (Great Britain, Team Pursuit Cycling), the Perfect Isn't Pretty Film pulls back the curtain, shining a spotlight on the gruelling journey that athletes face throughout their training process. By revealing the tough, and often overlooked everyday struggles, combined with the sacrifices that athletes make in their pursuit of perfection – from enduring physical pain to unexpected arguments with loved ones – Gillette truly brings the concept of Perfect Isn't Pretty to life for consumers. [more…]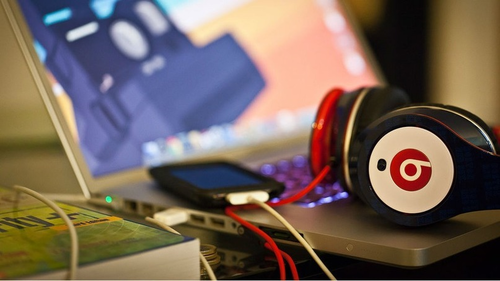 Report: Apple making a Beats-powered streaming service to rival Spotify 
Apple has plans to leverage Beats to build a Spotify competitor, according to 9to5Mac.
The paid streaming music service will use Beats' content and technology but get a new name and a fresh Apple design, say 9to5Mac's anonymous Apple sources.
We all know that brilliant integrated creative ideas, sell. So it stands to reason that every client should have a big integrated idea at the heart of every campaign, does it not? So why are there so few genuinely integrated big ideas?

Below you can see short biographies of the speakers whom will give you the secrets, tips and cheats for how to build the best integrated creative ideas at the Flock Forum. Fourth speaker will be announced shortly – watch this space.

Venue: the Bloomsbury House (click HERE for directions) This event is by invitation only, however if you wish to register your interest contact us HERE.