Tony Raynor

Abbey Telecom @AbbeyTelecom chief Tony Raynor has taken up the post of non executive director at the North and Western Lancashire Chamber of Commerce. The former president of the East Lancashire Chamber has accepted the post with a renewed vigour for business support and lobbying.
Tony Raynor of Abbey Telecom writes ... I am delighted to inform you that Tracy Hampson has returned to Abbey Telecom following a 7 year career break. She will be field based, undertaking Samsung training freebies and looking after customers generally who use our phone lines and calls.
What do you get if you put an MP, a telephone engineer and four bankers in a boat?

There's no punch line here: this was the line up at Preston Marina on Saturday for a crack dragon boat racing team expertly put together to support Abbey Telecom's fundraising campaign on behalf of Derian House Children's Hospice.
Phone scam alert to East Lancashire businesses (From Lancashire Telegraph)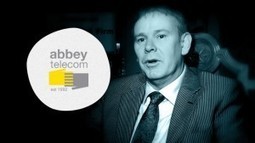 Abbey Telecom chief Tony Raynor has voiced his concerns that many companies are not being advised to take the necessary precautions to prevent hackers breaking   See on themarketingblog.co.uk
Double celebrations: Abbey Telecom staff with Karen Dudleston of Derian House
Derian House Children's Hospice has found a new partner to celebrate it's 20th birthday with.
Call Abbey Telecom on 01254 272 000.
A Garstang business is one of the first in Lancashire to improve its IT productivity by taking advantage of higher internet download speeds, thanks to a new radio broadband service