women for women
British mumpreneurs are an increasingly powerful economic group, adding billions to the UK economy and supporting thousands of jobs, new research from online marketplace eBay reveals.
Businesses set up and run by mums as sole-proprietors are flourishing, generating £7.2 billion for the UK economy in 2014, and supporting 204,600 jobs last year alone. The retail sector which includes jobs in bricks and mortar shops, market stalls and specialist online retail contributes £650 million to the economy each year.
Motherhood.

It changes you. It teaches you. Lessons that you expect to learn, such as how to put on a nappy. The exact way your baby likes to be rocked to sleep. That it is possible to love each child the same, that your heart grows a little bit more each time to encompass that love.
Little Butterfly London, the award winning, organic-certified range of divine skincare for babies and mothers is being launched in spas across the UK and Ireland.

Little Butterfly London has collaborated with Exclusive Spa Brands and launched The Dreamy Pregnancy Massage (60 or 90mins) for expectant mothers.

This organic-certified range is the perfect fit for the ever increasing popularity of baby shower events, mother-to-be spa packages and relaxing baby moon spa breaks.
WARNING: Scrolling through these images may give you positive feelings about yourself. ;)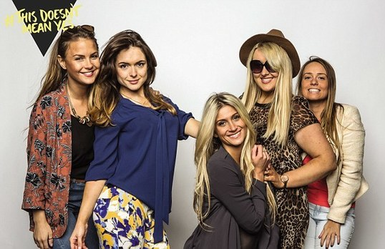 The #thisdoesntmeanyes campaign took photos of 200 women across London in a range of outfits with the aim of stamping out the myth that what a woman wears can be blamed for her attack.