Women
Connexi, the online sponsorship marketplace, today announces a new update to its platform that will encourage brands to invest in women's sports sponsorship opportunities.
It is no secret that women hold the keys to household spending. And despite

earning 80 cents on the dollar

(and far less for women of colour), their share of personal wealth in the U.S. keeps increasing—

to about 60 percent

—meaning they will have close to

$22 trillion (that is not a typo!) by 2020

.
Some people think that being 40 means you're over the hill, but many women today are proving that life truly begins at 40. Instead of slowing down, they make drastic changes and reinvent themselves.
It's now quite common to see women launching a business venture at this age. They say it's intensely intimidating, and even reckless to a certain degree, but they go ahead with it because the prospect of success is just too great to pass up.
The Equalities and Human Rights Commission appoint 23red to tackle pregnancy and maternity discrimination
Recent research conducted by the EHRC and The Department for Business, Innovation & Skills (BIS) suggests that around 54,000 new mothers may be forced out of their jobs in Britain each year.
These findings are based on a survey in which 11% of the women interviewed reported having been dismissed, made compulsorily redundant where others in their workplace were not, or treated so poorly they felt they had to leave their jobs.
Hidden cameras capture real reactions to girls imagining everything they might one day become.

"Okay. This whole video is so cute. At first I watched it as an ad, but then I HAD to go back and watch the whole thing over again bc it was just that adorable"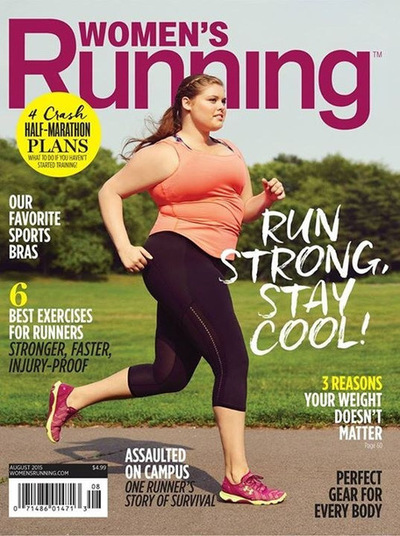 Plus size model graces the cover of a women's running magazine

(

mashable.com

)
What we lost in 2012: Archbishop of Canterbury Rowan Williams
Who took it: The Rt. Rev. Justin Welby, women, gays.
Read the article from Gawker
The singer is reported to have slept with 3,000 women. In an exclusive interview, he tells Ed Power what really happened on the road
So, Mick Hucknall, what's it like to sleep with 3,000 women? "To quote Sinatra, 'I have lived a full life'," says the Simply Red singer after a pause that threatens to go on longer than his new album. [more…]