Will Corry
 Brand awareness has seen a decline in recent years as the recession causes many companies to tighten their marketing purse strings. However, in recent years there has been a change in marketing strategy for many brands.
Paddy Power - Chav Tranquilizer / Shockingly, our last TV ad has been banned after just four days on TV.
Behind on achieving your first quarter's results?

The 'View from the Top' plan from this blog gives you real results muscle when it comes to getting both quality and quantity for your 2012 marketing message.
Did you hear about the fat, alcoholic transvestite?   All he wanted to do was eat, drink and be Mary.

Got an e-mail today from a bored local housewife, 43, who was looking for some hot action.  So I sent her my ironing.
I got invited to a party and was told dress to kill.  Apparently a turban, beard and a backpack wasn't what they had in mind.
After a night of drink, drugs and wild sex Bill woke up to find himself next to a really ugly woman.  
That's when he realised he had made it home safely.
Emma Bennett, Marketing Manager at SPA Future Thinking reports...Our new mobile ethnography methodology bridges the gap between consumers' actual and reported behaviour.
More great nuggets from theMarketingblog , Professor Suzanne Franks , Global Consumer Foodservice Survey 2011 , Jemm Group , AppNexus , Qype , City University London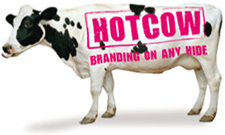 Where does your attention go when you're travelling from A-B? People rarely look up or down when they are on the move. So how is your message being seen? [more…]