A book for kids…..So You Want To Be Captain? and parents, grandparents, carers, guardians, godparents, coaches, sports clubs, schools and teachers too!
It's been created by a friend of mine Declan Gane. declan@theganes.plus.com 07963 285212
I know the huge amount of work he has put into it – so please make it a must read in March.  Find out how you can preorder below – and you will  need extra copies, so order two or more. 
Here is Declan's blurb…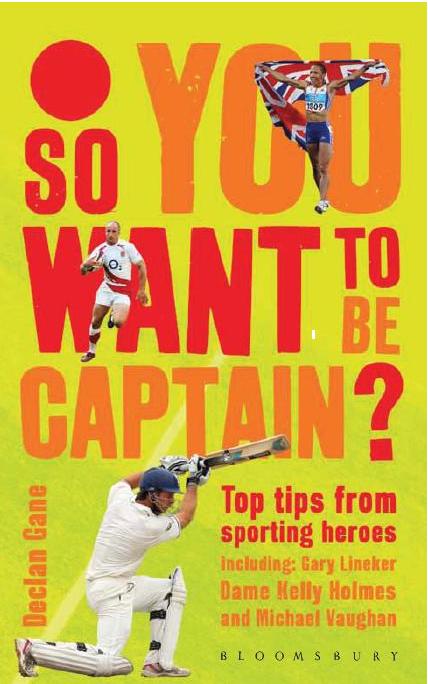 Coming soon, So You Want To Be Captain? is a brand new book for aspiring young sports people, eager to learn how to lead their teams.
Packed full of top tips and words of wisdom from leading captains, the book shares some really useful on and off the field advice.
The books are back from the printers and in the Publisher's warehouse, so all is on track for the book to be in the shops for 15 March 2012.
 Or pre-order online – hardback £8.99