4 tips on how to improve your business performance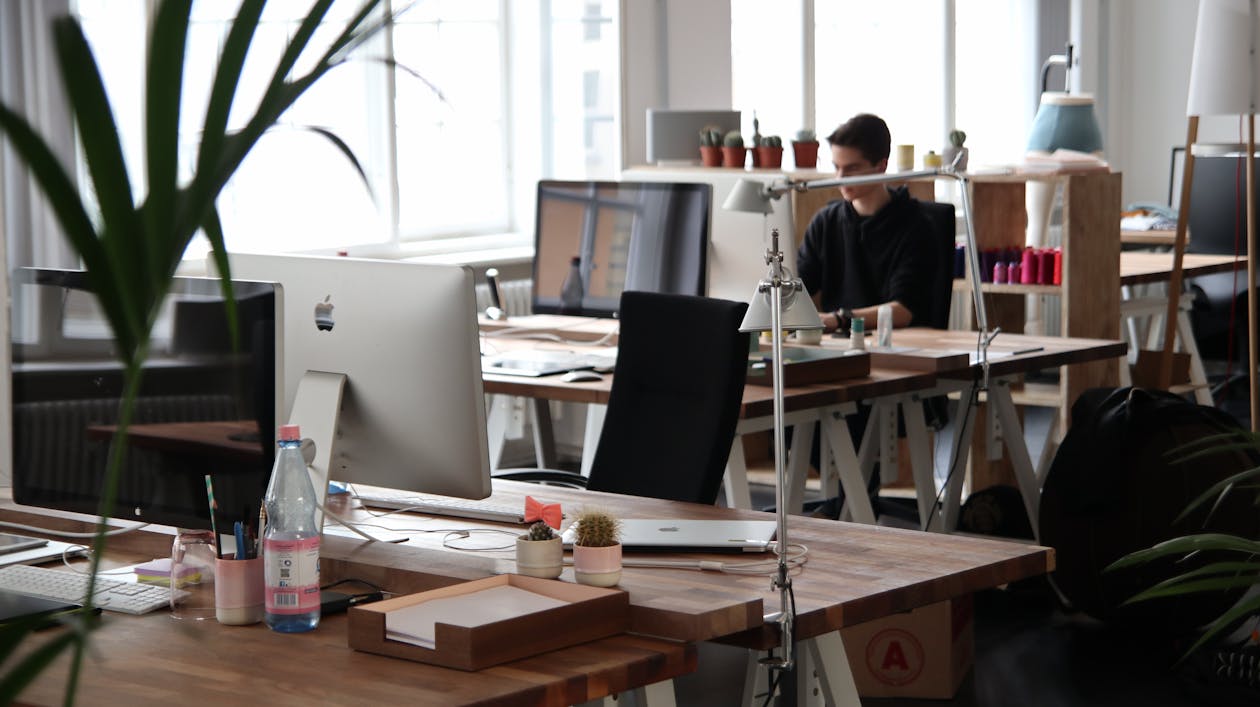 Being an entrepreneur is not an easy job to have, as you need to be able to handle tough situations, make difficult decisions that are beneficial to the business while building and maintaining a well-established team. The people you employ will be the engine of your business, so it is of the utmost importance to not only hire experienced and highly capable individuals but to also focus on creating a proper work environment. Only this way will you be able to drive the business further, improve performance and increase the overall productivity.
For someone who hasn't had a business before, it might seem easier said than done. But once you go into specifics, you realise how much work goes into every aspect of a business. No matter the industry or area of focus, in order to successfully grow a business, you need to have the ability to adapt and not be intimidated by change. Otherwise, you risk getting behind and not taking advantage of the opportunities that could benefit your business.
Whether you are at the beginning of a road and are planning to start a business, or you already have one, it is essential you keep on improving your business practices. With an increased performance comes excellent results.
Invest in marketing
Regardless of the focus of your business and the product or service it offers, the marketing department shouldn't be overlooked. Instead, this should be at the top of your priority list and investing in marketing will increase your chances of financial growth. With so many people being present on social media, it is highly likely your target customer is spending a great deal of time on at least two of the most famous social media networking sites. For this reason, it makes sense for you to invest in social media marketing.
While sponsored ads have a vital role in attracting more customers and reaching a larger audience – especially if your business isn't yet well-established – organic growth on social media is more appreciated. This happens because consumers view organically grown business as more trustworthy, and they value online reviews more. A noteworthy mention would be that a combination of both could be what your business needs, depending on the budget you have allocated.
When you have the financial means to invest in more marketing techniques, it might be beneficial to consider influencer marketing. Nowadays, this method of marketing can help businesses a great deal, as people see influencers as trustworthy and reliable sources of information when it comes to a particular product. Besides, no matter if you have a clothing brand or offer a specific service, an influencer will create relevant content if they believe in that product or service. Additionally, consumers can better relate to them than to a brand, as they feel closer to them. So, in the long-term, influencer marketing can increase your business' sales.
Focus on training your employees
In order to improve your business performance, it is essential you focus on regularly training your employees. This doesn't necessarily mean only training them in work-related tasks and new techniques.
Safety training: For instance, in any work environment, it is imperative you ensure your employees the workplace adheres to health and safety regulations. Any employer has to make sure the office or other place of work you might own – such as a warehouse where you have your distribution centre – is complying with health measures. However, employees also have to be aware of them. In order to effectively do this, it might be helpful to integrate safety within the company culture. For this to happen, providing training programs is highly beneficial. This is even more needed if any of your workers have to operate any dangerous equipment. Experts from How Much Compensation state that "Employees of any business are entitled to claim compensation for a personal injury, and they have to be aware that this is within their rights". At the same time, companies are required to ensure the work environment is safe, and the proper safety measures are taken in order to decrease the risks of any accidents.
Further learning: Besides training concerning safety measures at the workplace, a business should also focus on further learning. With new technologies being constantly developed, it is vital that companies stay up to date with the latest techniques and tools to remain relevant. Whether it is a new digital tool that requires additional training or you want your employees to gain more knowledge in a specific area – such as data analysis or user experience design – further learning should be vital in any company's culture.
Good teamwork and open communication
In order for a business to improve performance and increase productivity, open communication in an organisation is crucial. If an entrepreneur and team leader value this aspect, then it will increase employee motivation and the desire to grow within the business.
When employees recognise that the business is interested in their personal growth, they will be more inclined to bring new concepts that could facilitate productivity. What's more, if an employee has an innovative idea, the business will also benefit. This can only be achieved if there is open communication between you and your team, as that will increase the trust between the two parties. Additionally, suppose you offer opportunities for your employees to strengthen the work relationships between them, such as organising team-building trips. In that case, this will fortify the team and improve both collective and individual performance.
Develop the ability to adapt
In a constantly changing world, with new technologies being developed on a regular basis, it is highly necessary for your business to keep up with the demand. Therefore, adapting to change is a skill that has become indispensable, as otherwise, the risk of you losing your target audience and relevance is high.
Change can indeed be disruptive, and some people find it more challenging than others. However, an effective way of dealing with change is not to force it. Instead, take small steps in that direction and celebrate good results and achievement at every step of the way. Doing this will give your employees the guarantee that, although change can be difficult, it isn't impossible to achieve.